LightX Photo Editor & Photo Effects
2.0.9
Photo Editor – Make Your Photos Memorable
Are you a budding photographer? Want to have a powerful photo editing tool like Adobe Photoshop on your phone? If yes, then this photo editor is just what you need. LightX Photo Editor & Photo Effects is a cool app that lets you edit your photos and selfies and add amazing photo effects to them. It lets you make changes to your photos and also remove any blemishes to make them memorable. If you have made any mistakes in capturing the photo then they can be rectified using the adjustment tools provided to you. Also, you can personalize the photos and selfies as well by adding filters and stickers to them. Aside from photo enhancement, you get to create new content by merging two different photos too.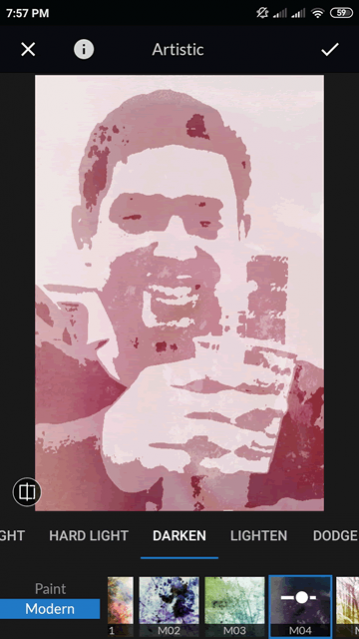 LightX Photo Editor & Photo Effects has an intuitive user interface that makes it easy for anyone to interact with this app. The design and layout of this photo editor are very user-friendly too that make navigating its features a simple proposition for one and all. Before you get the chance to begin editing your photos using this app, you will be asked to sign-in. There are multiple options available in this regard. For instance, you can sign-in using your Facebook or Google accounts. Also, you can use your email ID for this purpose too. However, if you aren't ready to sign-in, you can simply skip this process. You will find a wide range of photo editing tools in this app. There are tutorial videos available for each tool that explain how you can use them.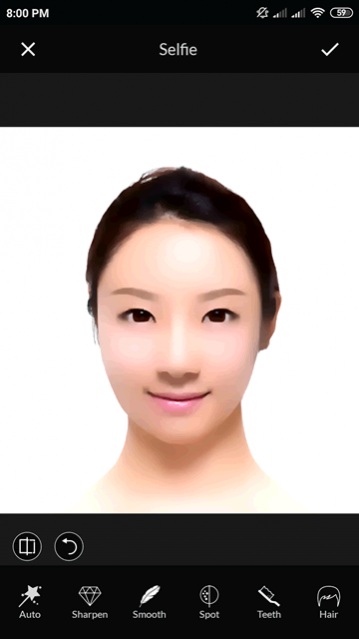 This photo editor lets you upload photos and selfies from your phone's gallery. You are also given the option of capturing live photos using your camera that can be immediately uploaded to the editing screen. The photo editing tools available to you can be accessed by clicking the 'edit' icon located at the screen's bottom-right corner. It will open a menu containing all the tools that you can apply to your photos. These tools include two types of filters. There are the conventional filters that you can apply to enhance the quality and appearance of your photos. You will find artistic filters too that can be applied to convert your photo into an art piece. Aside from the filters, there are tools available to transform the photo and to make adjustments to its brightness and exposure.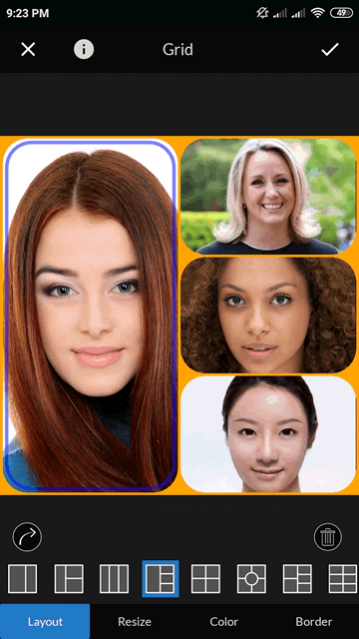 LightX Photo Editor & Photo Effects isn't just a photo editor. It is an app that lets you create new content using cut-outs of your photos. You are offered a lasso tool in this app that can be used to select and take out a portion of the photo. This portion can then be superimposed on any background or photo to create new content. You get the chance to personalize photos in this photo editor as well. There is the option available to add text to the photos as well as adding stickers to them. You can also create stunning photo collages using this photo editing app.
Features:
Intuitive user interface
User-friendly design and layout
Lots of photo editing tools to choose from
Change the background of a photo
Cut-out portions of a photo and use it on any background
Option available to mix two different photos
Various blend modes available for merging photos
Enhance selfies using auto and manual modes
A wide range of selfies filters on offer
Lots of photo frames available
Make adjustments to photos
Create photo collages
Add text to photos
Conclusion:
LightX Photo Editor & Photo Effects is an app that is designed for people who love photography and want to enhance the quality of their photos. It provides them a wide variety of photo editing tools that can help them in giving their photos the desired look. It is an excellent photo editor and you should have it on your phone.
---
Add a review
Tell us your experience with
LightX Photo Editor & Photo Effects
2.0.9
RELATED PROGRAMS
Our Recommendations
---
---
---
---